Migrations
We have a very wide experience related to all kinds of migrations. Our migration services are often used in mergers, acquisitions, and organization divisions and transformations in line with business requirements.
These services are aimed at all companies facing such challenge. We provide systems, data and environments migration services. We specialize in:
Migration of email systems, mainly to the Office 365 and Microsoft 365 platforms

Directory services migrations

Database systems migrations

Management system migrations such as System Center

Migrations of data centers and business systems

Migration of backup systems, virtualization

Migration of environments to and between private and public clouds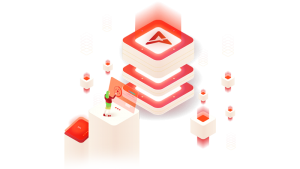 We carry out, depending on the scenario and analysis, migrations of in-place, side-by-side and upgrades, while maintaining a minimum amount of downtime in business processes.
In the history of our projects, there are environments ranging from hundreds of users to tens of thousands of users. In our work, we use proven standards based on classic project management methodologies or agile ones adapted to cloud environments. The most frequently used methodologies are:
Cloud Adoption Framework

Microsoft Solution Framework